Guided Alaska Yukon Moose Hunts
We offer 1 on 1 and 2 on 1 moose hunts in unit 16. We are hunting in an area that is known for its incredible genetics for Alaska Yukon Moose. With two styles of hunts which will be determined base on our pre-season scouting of our areas. One style is a permanent camp and the other style is a raft trip down our spectacular and most remote Alaskan rivers.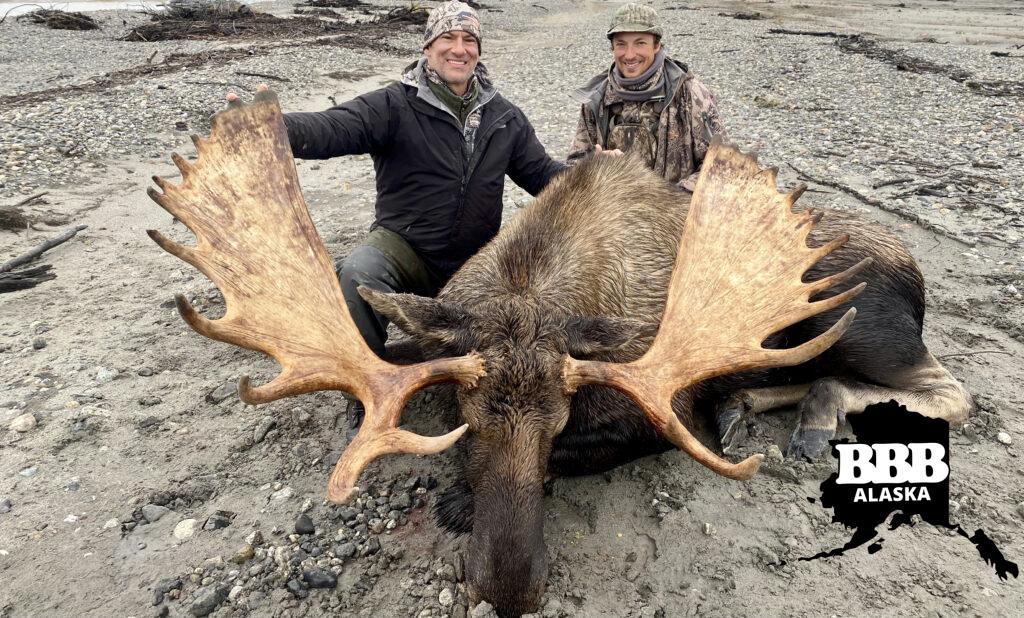 Hunt Info
Hunts are 10 days of hunting (with a day on either end for travel) from late August thru late-September. On the permanent camps hunts, you will have the luxury of staying in a cabin with generator power electricity, and propane/wood-heated. Our raft hunts are for the hardy hunter who wants to harvest a trophy moose but does not require the luxury of a permanent camp. You will be staying in a small tent on sleeping pads with no cots since camp must move every couple of days as you float down the river. Meals will be mostly freeze-dried and you will have to pitch in and help the guide out with setting up camps. This extra effort and less comfortable conditions will be rewarded with unbelievable hunting.
Inclusions
Our moose hunts include fishing, wolf, and wolverine at no charge. You may also add Alaskan brown bear, grizzly bear, black bear to this hunt for a trophy fee (*Tags must be purchased before the hunt)
Moose Hunting Package
2X1 $15,000 each
10 Days
Available Dates
August 20th – September 25th
Book Now
The price includes meals, guide fees, and equipment.Not included in the price is transportation to and from the field, hunting license/tags, personal gear, weapon and gratuities.